Daytona Beach Social Media Marketing SMM
Our Daytona Beach Social Media Marketing SMM strategies have grown many small businesses just like yours in the Daytona area. Lets begin growing your business with by reaching your targeted market! We'd love to chat with you in a no-pressure environment about how we can create a completely customized Daytona Beach Social Media strategy that gets you results. Reach out to our Daytona Beach Social Media Marketing team today.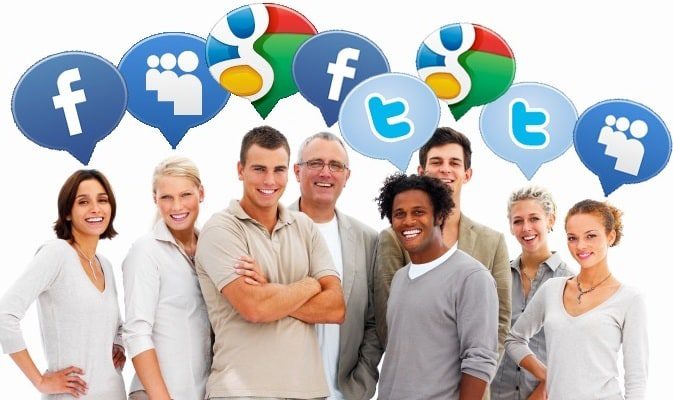 Social Media Marketing in Daytona Beach will help your business grow through these three key areas:

Be more cost-efficient with your advertising dollars
The best, most cost-effective way to advertise is through social media. For just $5, your ad can reach 1,000 targeted individuals. Our social media advertising services are a fraction of the price of traditional media advertising.
Advertise to your exact demographic         
Promoting through online networking is effective because you can focus on your core target audience. We can help you contact individuals through:
Demographics: Highly targeted advertisements will be issued to individuals based on their online interests and behaviors.
Email Lists: You give us your list and we will run unique, custom advertisements to your subscriber base.
Website Visitors: We can implement retargeting pixels directly into your website so that you advertise to all recent visitors. The average conversion for a user's first visit is 1-2%. We can use our retargeting strategy to give you a much higher conversion rate.
See Immediate Impacts from our social media advertising.
Our services deliver you fast results and lets you reach people from all over the Daytona Beach Area. With our social media marketing system in place, you will see more followers, get higher engagement rates and see more visitors on your website and ultimatly buying your product or service. The amount of people you want to reach is up to you. The more money you spend on social media marketing, the more people you can influence. As your reach grows, you will see an increase in brand awareness, traffic and sales.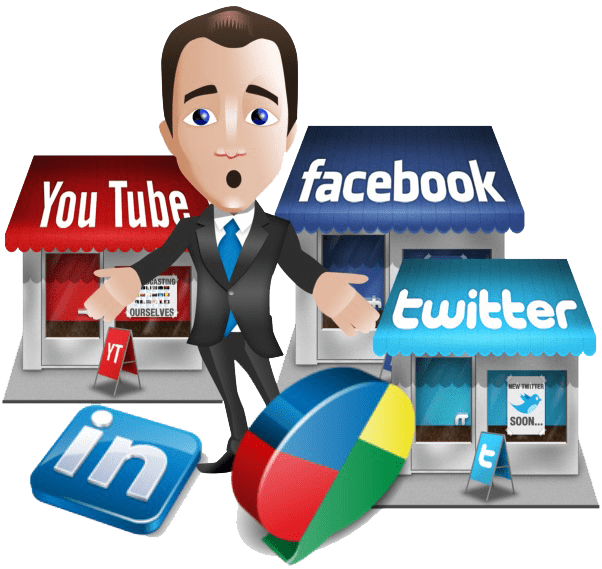 Social Media Advertising Services: Our Process
#1: Get an Experienced Social Media Manager assigned to your account
One of our social media marketing managers will help you lower your costs while yielding you better results. You will get your own ad specialist to monitor and run your social media ads. This consultant will understand your business, create a custom strategy and execute it effectively.
#2: Create a Legitimate Advertising Strategy
Don't waste another dollar on social media marketign in Daytona Beach without a strategy. We can help you create a legitimate advertising strategy for your business. This strategy will include result-proven advertising funnels to explain how we take strangers and convert them into paying customers
#3: Develop Engaging Ads
Publish ads that people can't help but click on. Our SMM specialists do all the work for you, like writing copy, headlines and creating campaign images. We don't stop there, we A/B split test your social advertisements to find out exactly which ads are the most effective.
#4: Monitor and Optimize Your Ads
Find out which ads are under-performing. We monitor your campaign daily. We can immediately spot declining results and will take action by getting rid of the ads that aren't working. Not only that, but we will launch new ads to get you more results.
#5: Reporting and Communication
You should know everything about your paid advertisements, especially how they are currently performing. You will receive monthly reports from your advertising specialist. We will also implement conversion tracking solutions on all advertisements. These will identify how many conversions you are receiving with our services.
Why do you need a social media marketing  management company?
Your customers actively engage with social media
It doesn't matter what industry you're in, your customers are using social media right now. It's imperative to keep them actively engaged and connected with your company.
People are searching for you right now
Are you offering a product or service? You can be sure that people are talking about it and seeking companies like yours. We help your business get in front of these customers so you can produce new leads and be a part of the conversation.
People are talking about you on social media
Hear what your customers are saying, listen and respond to their concerns. Our services are focused on highlighting your company's positives while sincerely addressing all the negative comments.
Your company deserves specialized social media management in Daytona Beach
Let's be real, if you are actively running your business, you probably don't have time to manage all your social media accounts. All our social media consultants are real experts in this field and hold special certifications in social media management and marketing. With our agency, you will reach your goals and find an entirely new customer base.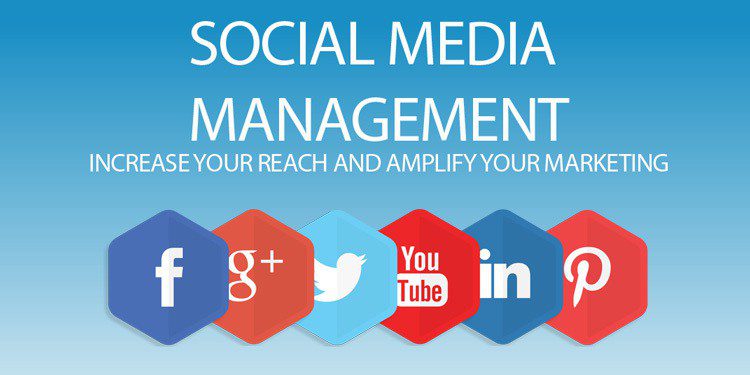 Webit365 a Social Media Marketing Agency Offering Full Digitial Marketing Services.
We like to keep our Daytona Beach SMM packages simple but effective. Your social media marekting investment increase with your level of aggressiveness. The more pro-active you want to be with your websites marketing, the higher SMM package you should select. Website 365 is one of the only Social Media Marketing companies in Daytona Beach that operates on a month-to-month basis. Your packages can be adjusted each month based on your unique business needs.
Be more cost-efficient with your advertising dollars.
The best, most cost-effective way to advertise is through social media. For just $5, your ad can reach 1,000 targeted individuals. Our social media advertising services are a fraction of the price of traditional media advertising.
DAYTONA BEACH SOCIAL MEDIA MARKETING COMPANY
Our Daytona Beach SMM systems are based upon the latest factors, and years of knowledge learned from working in the social media marketing field generating real results for our clients. When it comes to SMM there are certain must haves, such as, proper ad copy, high-quality headlines, imagery and proper market information. We take what works, and design a custom strategy that's entirely unique to your business and industry. We don't just apply template techniques to your industries. That will only result in poorpy performing ads and wastes money. We take the time to understand your business culture and goals, then we build a custom strategy that'll help you get the results you desire in the shortest time possible.
What Are The Next Steps?
If you're interested in working with us, or have any questions about our process, or current offerings, then we'd love to talk. Feel free to hop on the phone with us, or shoot us an email. We'd love to chat with you in a no-pressure environment about how we can create a completely customized Daytona Beach Social Media strategy that gets you results. Reach out to our Daytona Beach Social Media Marketing team today.
WHY ARE OUR DAYTONA BEACH SMM PRICES SO LOW?
WE VALUE OUR CLIENTS
You might have noticed our rates are lower than most SMM companies. Especially, most national and large-scale SMM companies. We have a proven process, and we don't waste time figuring out what works and what doesn't. We decided to pass these savings on to our customers.
OUR PROCESS IS REFINED
We have a proven process that we have been refining for many years and implemented for tons of clients. We take that latest SMM wisdom, combine that with our years of tested strategies, test it on our ads, then create a repeatable system based upon what is proven to work.
YEARS OF SEO EXPERIENCE
Experience means everything in SMM. We've seen the evolution of social media marketing, which gives us a holistic perspective on what works, and what'll work into the future. We only apply timeless principles to our SMM work.
GREAT LOCAL REPUTATION
Our customers stick with us for one reason. We get results over, and over again. We also like to think we're enjoyable to work with too! Over the years we've developed a reputation within the local Daytona Beach business communities.
INCREASE TARGETED WEB TRAFFIC
Studies show that more than 85% of people looking for a product or service go online to find it. Search engines have become the primary tool for people to find the local or national services they need. The days of utilizing the Yellow Pages and direct mail are long gone.
A large majority of our clients' sales to come from online referrals and web traffic. To accomplish this, you mush have a website that is SEO optimized and a Good Social Media MArketing strategy in place. In order to increase your traffic your business must funnel potential customers to your website and phone.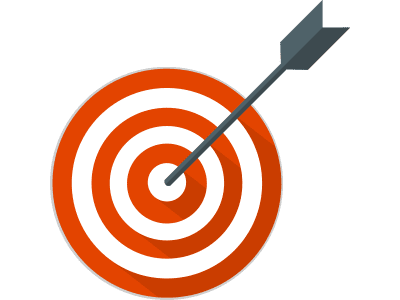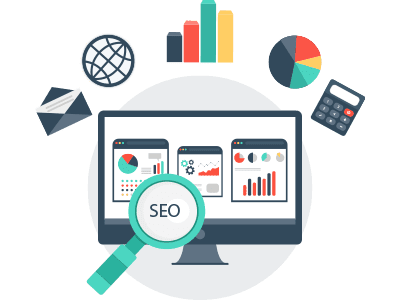 CONVERT QUALIFIED LEADS INTO SALES
SMM is one of the most vital part of sending
targeted traffic
to your website, however your website needs to convert this traffic to calls, emails, or product sales. This process is called lead generation. However, you wouldn't want just any old lead, you want a highly qualified lead that has a good likelihood of converting into a sale. We have years of experience developing social media ads that increase your brands awareness and converts visitors. If you skip the critical step that converts visitors then you are bound to fail.
Daytona Beach Social Media Marketing is a service at Webit365 that should not be overlooked. It's an ongoing-process that raises the number of site visits, leads, and conversions. By reaching your targeted audience through SMM, you will reap the many benefits social media marketing brings to the table.
MORE FUNNELS, MORE SALES, GREAT ROI
Our formula is simple and makes sense. Many social media marketing companies are aware of the formula, but fail to actually execute it. Increased Quality Traffic= Increased Quality Leads = Increased Sales. Executing this SMM strategy to increase traffic and convert this traffic to leads and then convert the leads into sales isn't easy, but we love doing it. Success is dependent on a number of elements in the sales funnel and we have the experience to give you the highest possible chance at success. We are proven to be highly effective at driving quality leads into your sales funnel. If people see you, you get more qualified traffic. Daytona Beach Social Media Marketing will get your sales cranking.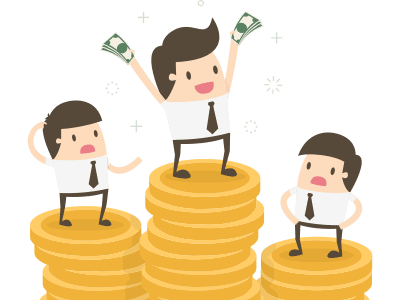 CONNECT WITH WEBIT365 TODAY!
CONTACT
Phone: 386.463.4818
Email: office@webit365.com
OFFICE
1390 La Costa Village Blvd
Port Orange, FL 32129