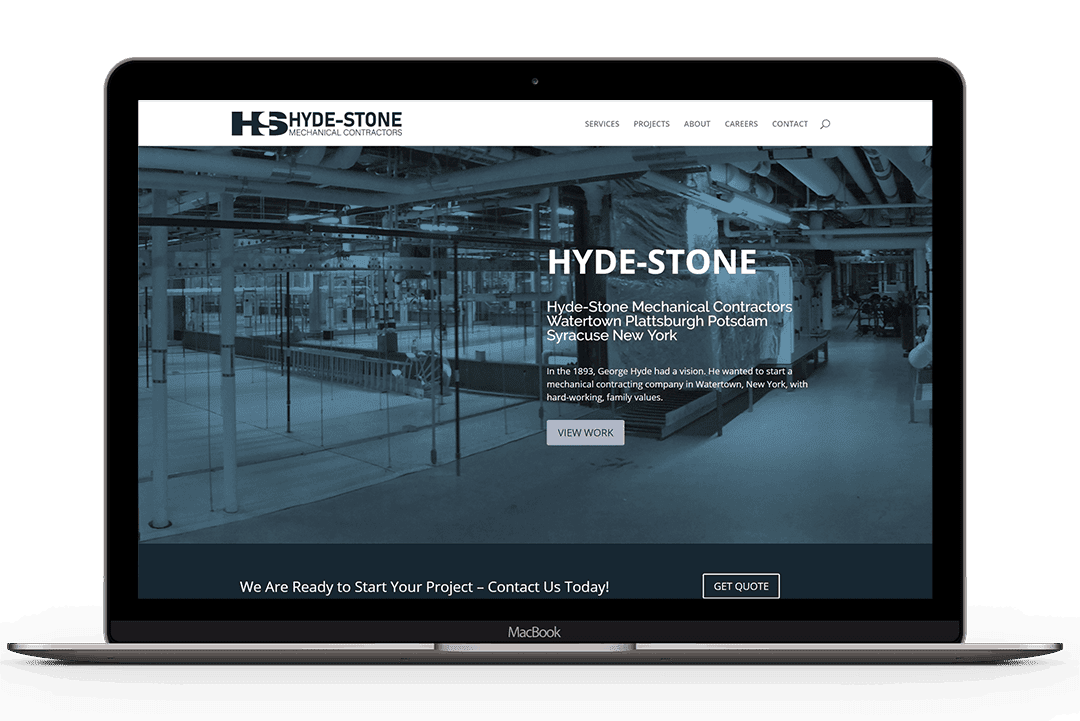 Hyde-Stone Mechanical Contractors
Responsive Website Design
Hyde-Stone Mechanical Contractors of Watertown, NY contacted us to get some help updating their website and increase their visibility online. Their goals were to have something that looked fantastic and represented their brand, to get quality information about their company in front of their customers, and to become more dominant in the local online market. To address their needs we set them up with a responsive design for a better user mobile experience, we upgraded their site security and improved their site structure for improved usability. Lastly we went through and set them up for on-going Monthly SEO with Webit365 so that we can help better leverage them online to the local market.
Daytona Office
Port Orange, FL 32129
Phone: 386.463.4818
Watertown Office
Watertown, NY 13601
Phone: 315.836.4946