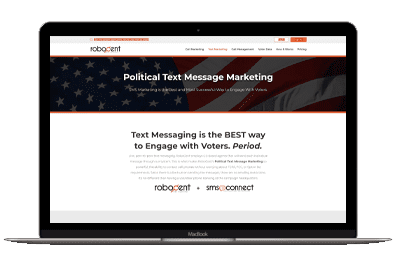 Political Text Message Marketing by RoboCent
Responsive Website Design
In conjuncture with Bryant Digital, we built a custom responsive website based upon their design. They had a need for a mobile first design that looked just as great on tablets and computers as it does on phones. We have a wonderful eye catching design that draws the user to several "request a demo" calls to action throughout the page.
Daytona Office
Port Orange, FL 32129
Phone: 386.463.4818
Watertown Office
Watertown, NY 13601
Phone: 315.836.4946